We have so many beautiful trees in the Algarve countryside. but one particular special one is the emblem of peace via extending its branches. The Olive Tree. Here are some in nearby Monchique. A lovely, traditional old town only 20 minutes drive from Rasmalho. The journey offers spectacular views of green mountains, Cork, Chestnut and Eucalyptus trees. Pretty, Caldas de Monchique is tucked away in wooded hillside with hot springs, well worth a visit especially during the hot summer months, which is the perfect retreat from the hot sun and busy coastal resorts!
Monchique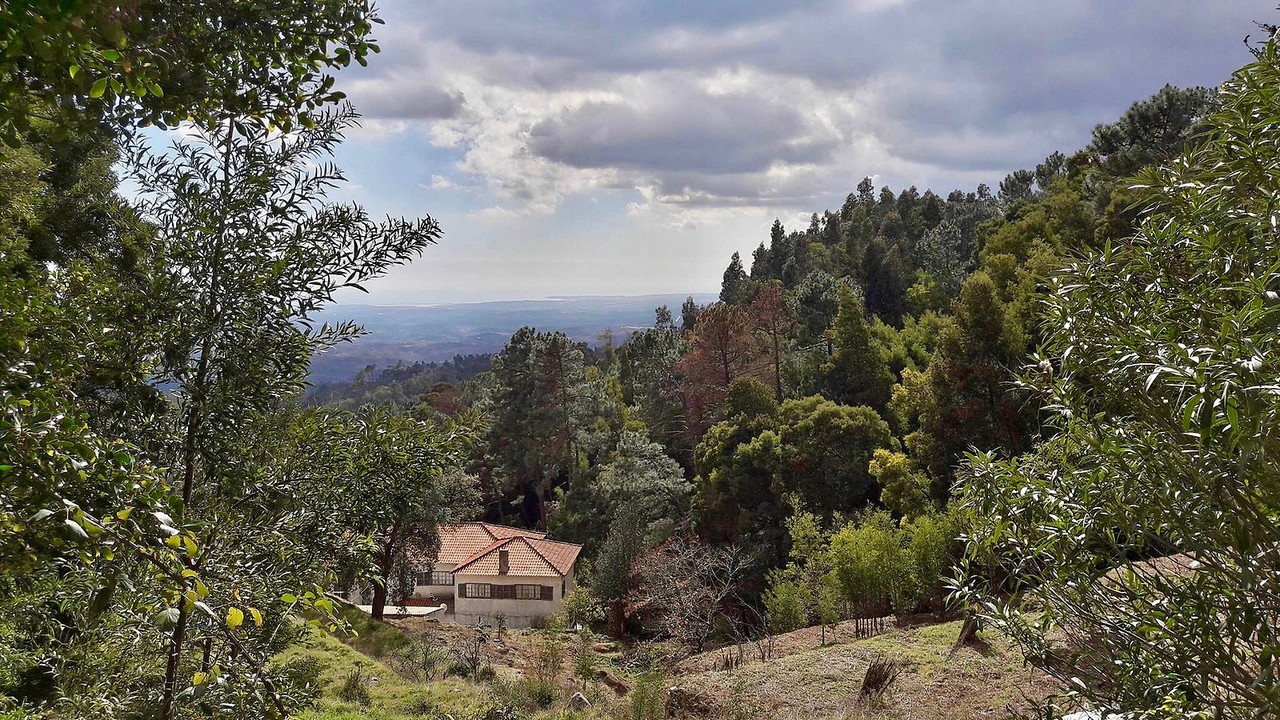 The center of Monchique, boasts a pretty square with a fountain and local cafes and traditional shops selling handicrafts, and local products such as the infamous "medronho" , fire water, made from the local fruit. Standing in front of the 17th Century Franciscan monastery, you can enjoy panoramic views of the beautiful countryside. The 16th century parish church has excellent examples of craftmanship. The houses in this area display the traditional architectural features of the Algarve, small townhouses with white walls, carved stonework and stripes of colour around the windows and doors.
Silves
A visit to the enchanting, medieval castle and river town, Silves is just 15 minutes drive. Silves is a very picturesque and historic town on the banks of the Arade River with the impressive Castle and Cathedral on a hill overlooking it. Steeped in history, it was a rich Merchant's town where you can still see remnants of the original old walls, and buildings. Within the town there is cobbled streets, cafes and shops. Enjoy a delicious meal of BBq fish or Chicken "Piri Piri" in a restaurant opposite the river. Why not try a relaxed boat trip along the river to Portimao? On a Saturday morning there is a colourful, bustling local market selling local produce, fruits and vegetables, flowers and handicrafts. Every August over 2 weeks, the infamous Medieval Festival takes place in the old, historic centre of the town, this well worth a visit!